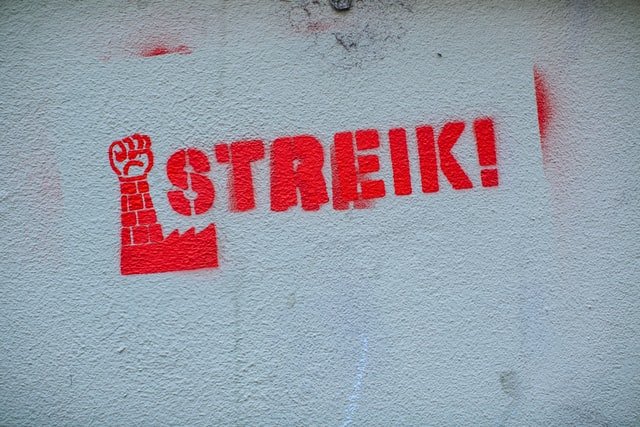 I Study at Strike University!
It is close to a year since I joined Punjabi University for my legal education and at least 10 months since I started residing in the University Hostel. It is a State University. Based on my limited tenure as a student here, I recommend that the University's name should surely be changed to 'Strike University'.
Let's Strike
When we had just started, there used to be a Strike every Monday, on the University Main Gate. So, Monday used to be a 'No-Study Day'. This continued for a while. Then, Cleaning Guys/Gals started a strike. At first, they remained 'Peaceful', but then they started littering around the campus to get their demands accepted. After a while, it honestly got unbearable because they were spreading a lot of 'WASTE' on the roads, in the hostels, etc. I clearly remember that someone had cut the water pipe in the toilet and it was an absolute mess. Even that passed somehow, phew…
Then, the second wave of COVID-19 came. Offline Classes stopped. Now, Student Unions started protesting that 'COVID Wave is just a Fluff'. Primary Demands were that the Library must not be shut down and Offline Classes should be restarted. This Protest lasted for quite a while.
During this time, when classes were closed due to COVID, there were numerous other protests and strikes around the campus for various reasons. I remember that again the Cleaning Workers of the Hostel had started a strike, and they hadn't cleaned our Washrooms for almost a month. Hostels felt like HELL around that time. I don't know what happened, they eventually restarted their cleaning work.
It is still going on
Moving Forward, right now, our teachers are on a strike and nobody is taking our classes. This had started on, I think 3rd of December, 2021 (Friday) and is continuing (its 15th today). Many Students have lost patience after sitting for so long in their hostel rooms and have returned home. The length of the strike has severely impacted education delivery.
Oh! I forgot, in between, our Mess Staff had also started a strike. I wasn't in the hostel around that time. Mewa and Navi (my friends) told me that Food was like SHIT on those days. As the Mess staff did not have any heavy baits for negotiation, poor guys had to leave their jobs (indirect firing).
Still, I might be forgetting some other strikes/protests which might have happened in our lovely campus within the past 10 months. During this time, I have seen several blockades and protests outside the campus too. For instance, Farmers used to block roads and because of that, the journey-goers had to go through long diversions. PRTC (State-run Bus Corporation) Staff is also on strike these days, and thanks to that, Public Bus Transport is in shambles.
Strikes/Protests cannot be the Answer
Most of the Strikes/Protests by the employees are because they either demand a raise in their wages or they want Permanent Posting (instead of a contractual one). To meet either or both of these demands, the University needs an increased inflow of funds (MONEY…). I think it can be done by –
Increasing the Tuition Fee – Thanks to the protest/strike culture, whenever there is an increase in the Tuition Fee, the Student Unions start protesting.
Starting New Courses – As much as I know, University has done this. There were protests by the Student Unions. I believe that new courses would require additional infrastructure for classes & hostels, and as there are no funds to run even the existing system, how come will the University seat the new students.
There is one more way – Demand Increased Grant of Funds from the State Government. To everybody's respite, the CM of the present government has announced an increase in the Grant, but to me, that seems unsustainable, because the finances of the State Government are already too strained.
Whatever! I honestly don't think that Strikes/Protests, without understanding the viewpoint of the other person can be an answer to anything.
My Views
My primary point is that each time somebody starts a strike on the University Campus, there is a very high probability that Students will suffer because of that, especially the ones who do not have anything to get out of these protests/strikes.
I know that it is a free society and everybody should have a right to put forward their grievances. But more often than not, when people start expressing their grievances by way of a Strike/Protest, it ultimately results in infringement of others' rights, and that somehow seems 'NOT-RIGHT' to me. So, I believe when a group of people decides to express their problems, they should try to use a method that is less prejudicial to others.
Nobody is evil on either side of the fence (Strikers/Protestors vs. University Administration), but both sides must act extra nice with each other so that Students (for whom this University is actually in existence) can benefit.